Welcome To Pendergriff South
Pendergriff Dayliiles are the gardens of two daylily lovers. Barbara Pendergrass is Pendergriff North, which is located about 20 miles north of me in Dowagiac, Michigan. And I am Randy Griffin--my garden is Pendergriff South. We share plants and pollen, Pendergriff South is a state licensed and inspected nursery, located near Niles, Michigan in USDA Zone 5. At this time I sell plants and seeds only on the Lily Auction http://daylily.com/cgi-bin/auction.cgi under the username mthrnatur.
Pendergriff Spoon River Anthology (White Temptation x Unknown, Griffin 2009) was one of our first intros.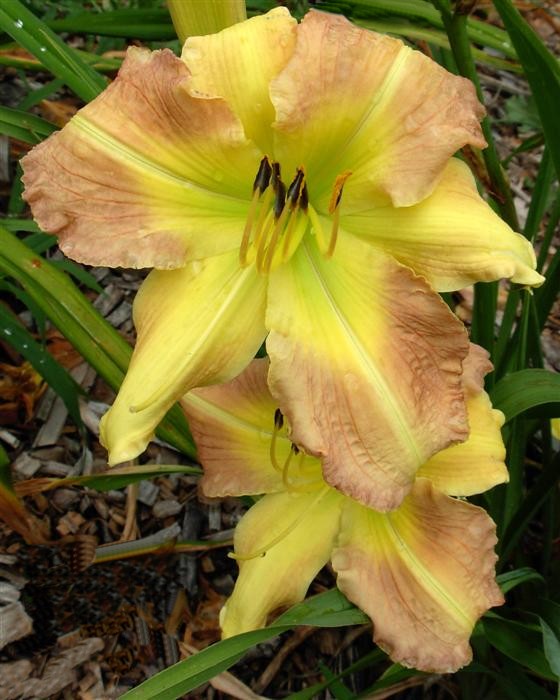 A few favorite seedlings that bloomed for the first time in the summer of 2013. Click a thumbnail to enlarge.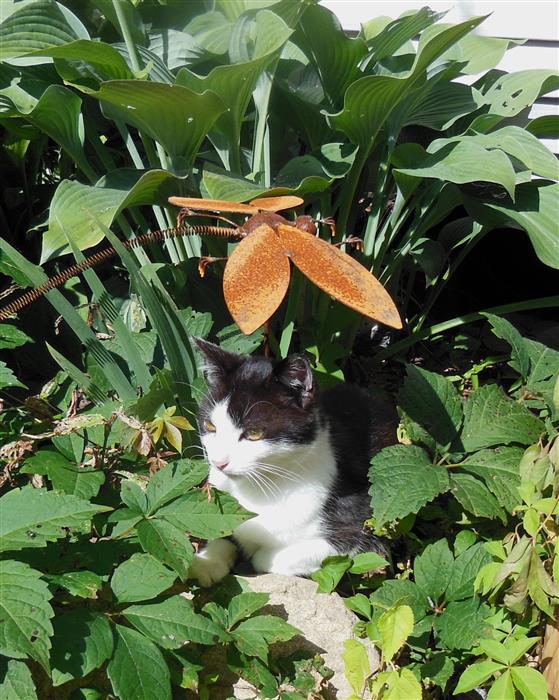 Mama Domino, the original member of the vole patrol.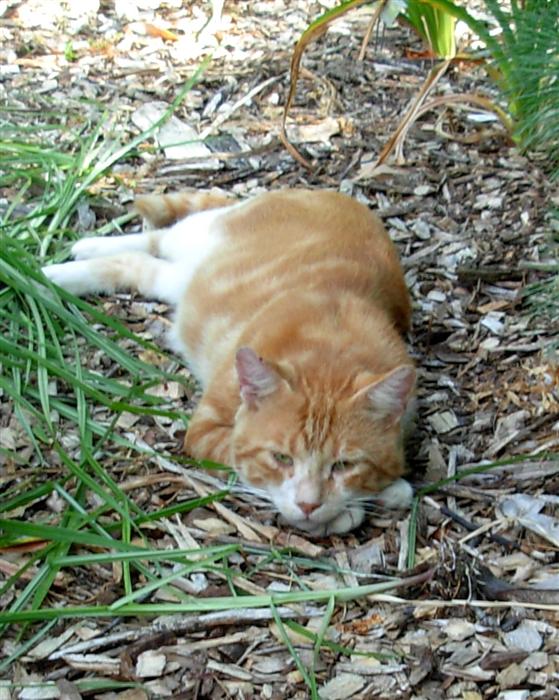 In the summer of 2011 a new helper arrived at Pendergriff South--Cranky Frankie, the Crabby Tabby. Here he's making sure the weeds I've just pulled don't escape.

SBK Bulletproof Brown, aka Kevlar--August 7, 2002 - July 13, 2012. The guardian of the garden still, in spirit. Always in my heart..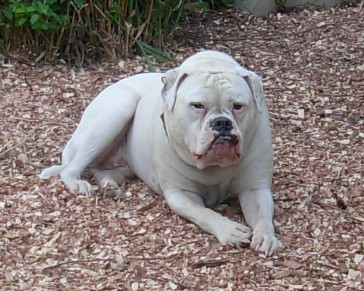 Billy D, my hybridizing partner, in the front daylily bed.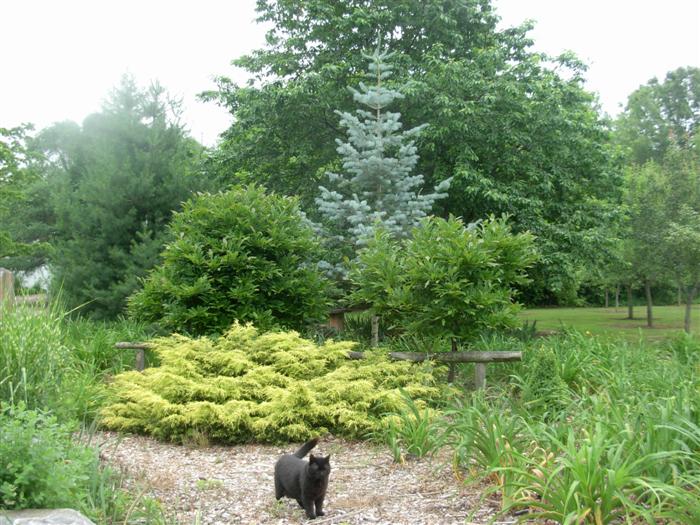 No longer a seedling, this is Killer Smile (Griffin 2014). Tooth And Nail x Venus Flytrap, seedling #GR2009TV01.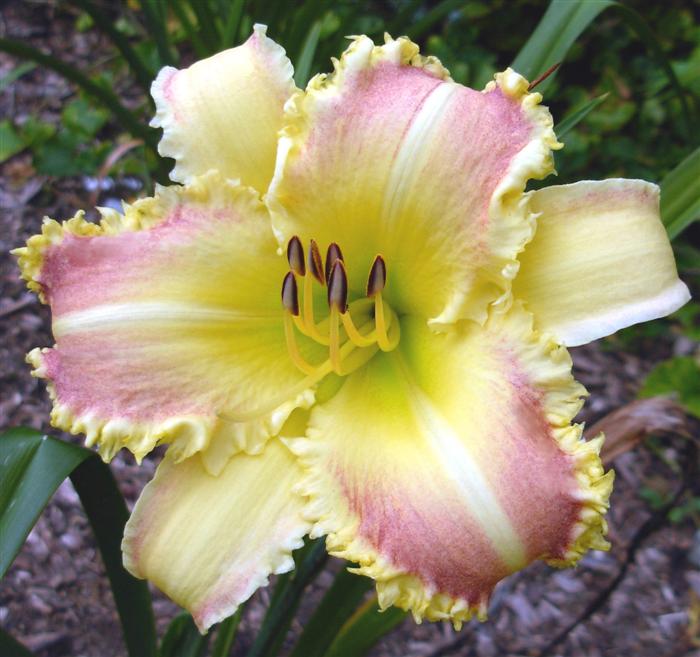 My favorite Faulkner seedling from the summer of 2011--see Fabulous Bob Faulkner for more details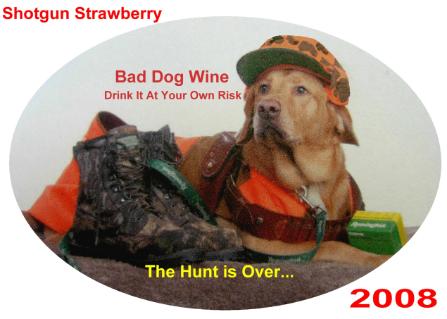 Bud Bolle, the other half of the original Pendergriff South guard dog team--here posing for one of my homemade wine labels.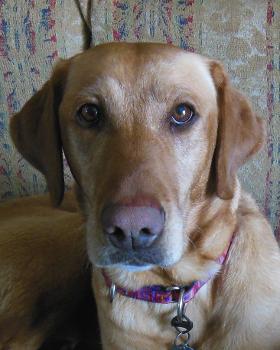 Autumn came to stay with me in 2013, a sweet girl who was rescued by my niece when she was living in Nevada.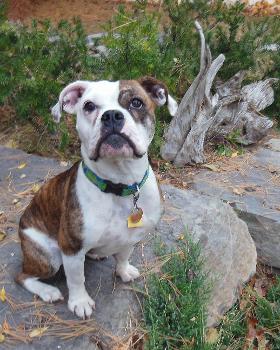 In July of 2015 Feebie joined the gang, a holy terror cleverly disguised as a cute dog.
Then along came Handsome Stranger in the fall of 2015, the latest member of the vole patrol.