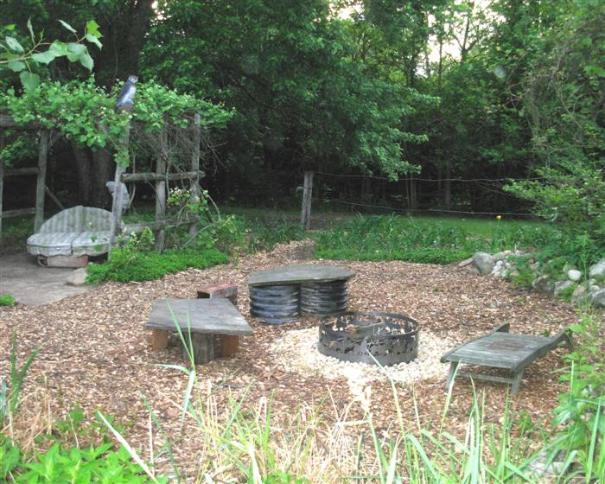 I made this firepit area in the back yard where my larger koi pond used to be. Sadly muskrats destroyed my liner. You can see some seedling beds in the back.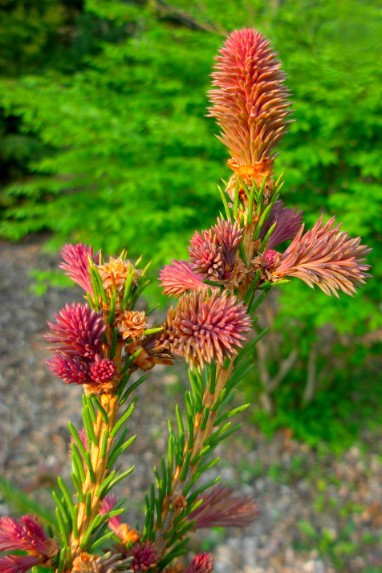 New red growth on an ornamental conifer, Picea abies 'Rubra Spicata'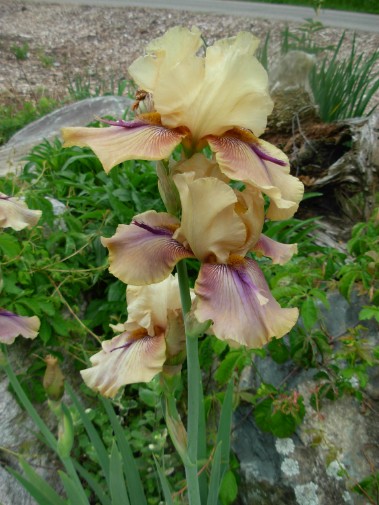 Tall bearded iris "Trade Secret"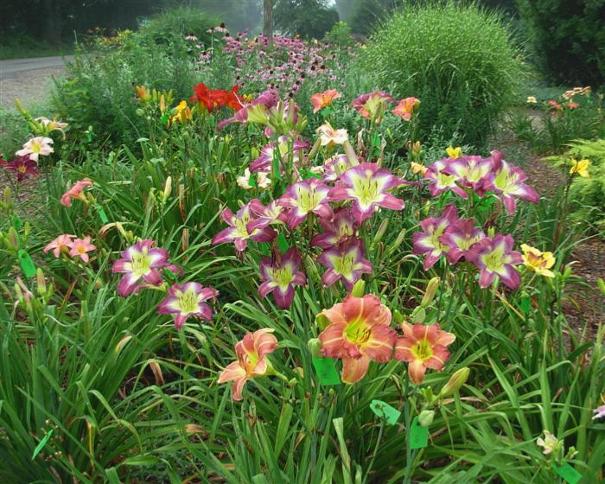 Stargate Portal and friends in the front daylily bed in late July.