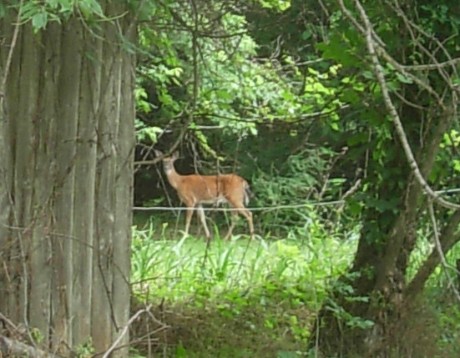 No deer damage to the daylilies yet, but I'm keeping my fingers crossed.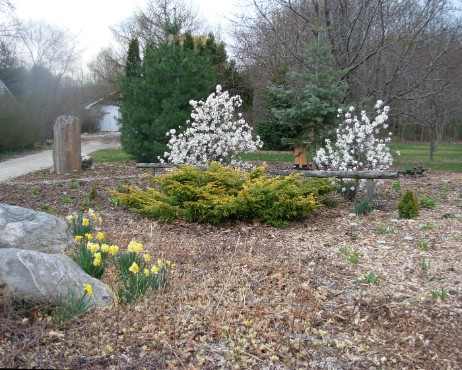 Front daylily bed in spring, before the insanity starts.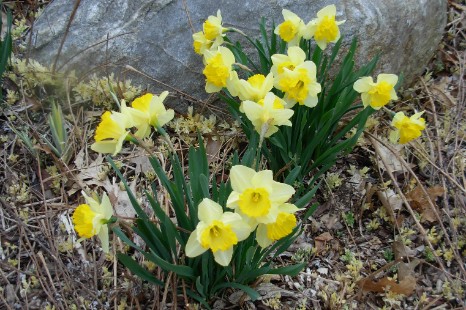 Bulbs are nice in the daylilies beds; they add some interest in the spring before bloom season starts.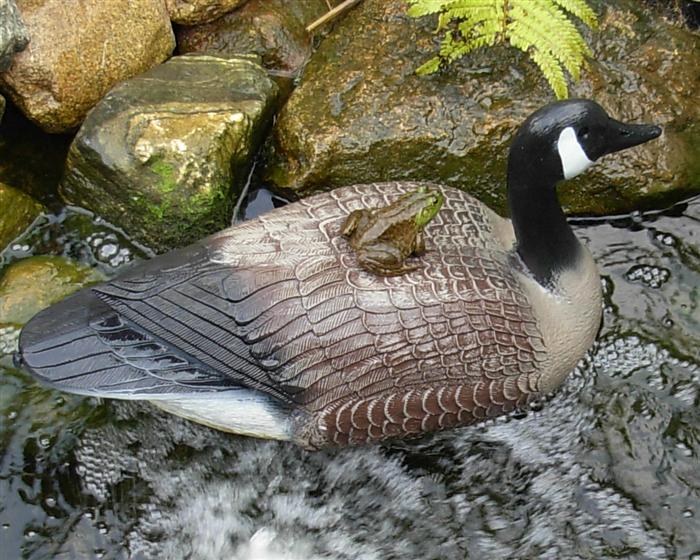 My good friend Darin Boyles gave me the goose decoy that resides in my koi pond. The frogs love to hitch rides on sunny days.